Our apple tree is so out of control that we've filled an entire compost bin with windfall, and still it comes. We've given it away at work; we've made apple cookies: still it drops.
In slight desperation, we've turned to simply preserving them. A straightforward recipe for drying, taken from Alys Fowler's book, involves cutting into 5mm slices, dipping in a citric acid solution (1tsp to 3/4pt) to minimize browning, and then drying; either in the sun for three days:
Or (especially if the weather should abruptly change part-way through your drying process) in a cool oven for six hours:
I think there were about fifteen or sixteen good-sized apples initially, resulting in three containers of dried fruit.
The proof of the drying is in the eating, of course; well?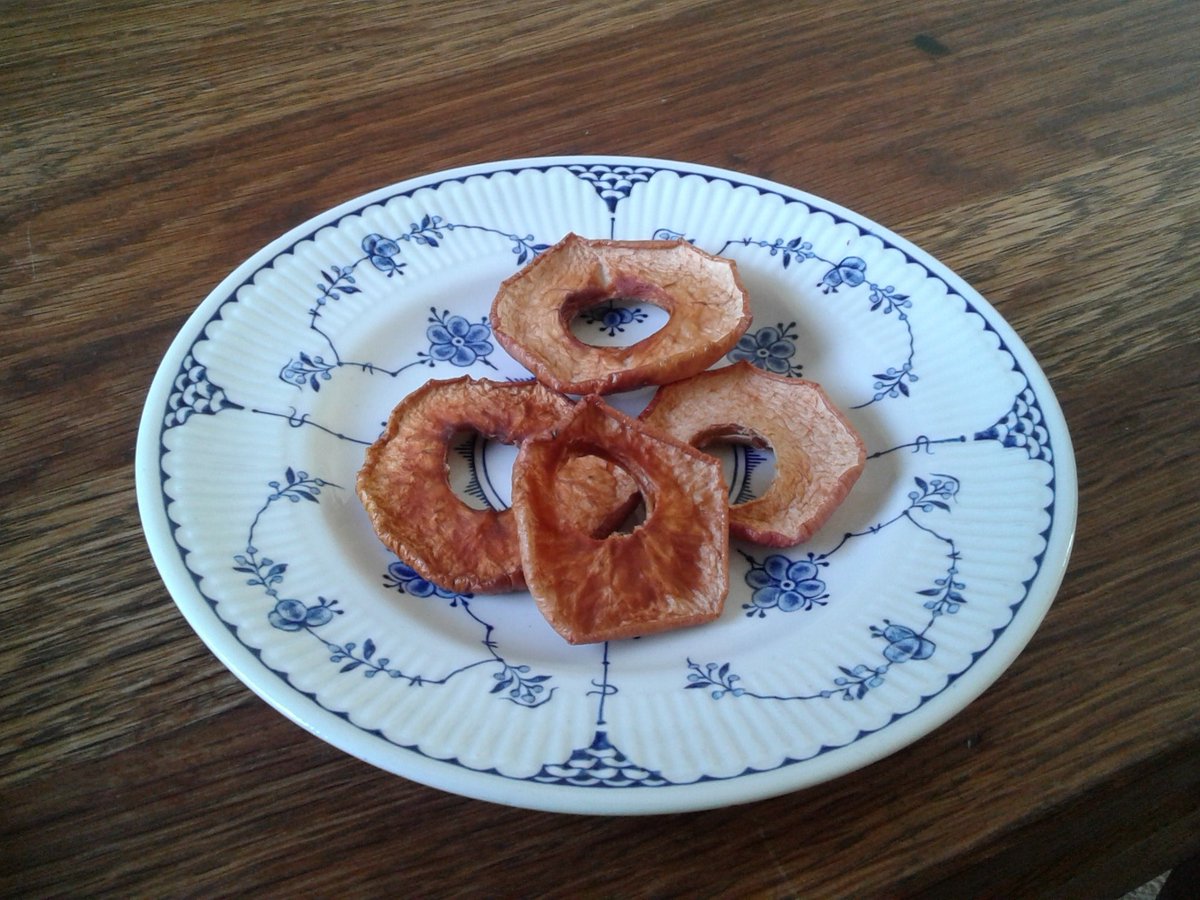 They're smashing: really sweet and appley now that they're concentrated down. The oven has slightly caramelized them but as far as I'm concerned that's all to the good. I'll definitely dry some more if I get the chance: but maybe do them entirely in the oven this time rather than faffing with bamboo canes and chairs. After all, the nights are drawing in….